About Us
---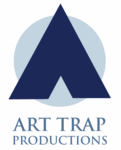 Established in 1994 by Louis Trapani, Art Trap Productions has been on the forefront of incorporating art, design, and media with emerging technologies. Encompassing traditional artwork and media with current cutting edge technologies to create everything from web design to independent movies, photography, and now new media such as audio and video podcasting.
Art Trap Productions has spearheaded using art and technology in an interactive way on the internet going back to the mid 1990s. From the interactive Serendipity palace (using The Palace server software) creating a virtual environment for people to come together on the net, to more straight forward information and community based websites and services. In addition to the more traditional graphic services ranging from photography, illustration, logo and graphic designs, media production, and more.
Today, with a focus in new media, producing shows such as Doctor Who: Podshock, Hitchhiker's Guide to British Sci-Fi, and The Sonic Newsdriver with other shows in development, Art Trap Productions finds itself forging ahead in the new media landscape of today and tomorrow.
You can be a part of it by advertising on or being a sponsor to the shows we produce, you too can have a voice in where media is today and where it is going.
To contact us, please use our Contact Form