Pioneering the evolving media landscape.
---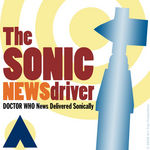 We are proud to announce the premiere episode of the Sonic Newsdriver podcast, the first of several new podcasts currently being launched this autumn. What is the Sonic Newsdriver? It is a new podcast which delivers selected Doctor Who related news to you sonically! It fils the gap between Doctor Who: Podshock episodes with news stories that may have otherwise gone unreported on Doctor Who: Podshock. It does not replace the news segment feature of Doctor Who: Podshock though, where the news is discussed, opinions are given, and news announcements that are made which may or may not have been covered on the Sonic Newsdriver podcast.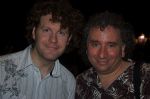 Geoff Smith and IAfter a day of reflection, the following are some of my thoughts after attending the New Media Expo 2008 which took place on the 14, 15, and 16 of August 2008 in Las Vegas, Nevada.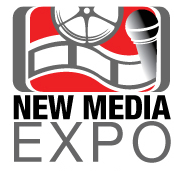 The 4th annual New Media Expo is slated for mid-August this year. Whereas originally I was planning on being on tour and would have been in Cleveland, Ohio for the JTP podcast tour, I thought this would be yet another year in which I would be unable to attend this Expo which brings new media producers, podcasters, and other interested parties together under one roof with an exhibitors hall, lecture sessions, keynote addresses, connected 3rd party events, and networking.
This year, Doctor Who: Podshock will be represented as well as other planned future podcasts currently in the planning stages as I will be attending the expo. It is more important now than ever before since the podcast tour is no longer taking place as planned, it is a time where it is very important for us to reorganize and strategize where we are going with new media production.

We are relaunching our online store with Star Wars™ merchandise and other science fiction / fantasy and tech related items. In years past, the online ATP Shoppe sold Star Trek collectors wall clocks and fantasy related items.
This weekend we were to begin podcasting on tour with JumpCon. Both with the Doctor Who: Podshock podcast and the JUMP The POD podcast. The tour kicking off in Boston, MA after a delayed start originally planned two weeks prior in Kalamazoo, MI.
For those of you coming here to for an update on on the tour along with promised audio and video podcast updates documenting the tour, I regret to inform you that the Boston launch date has now been cancelled.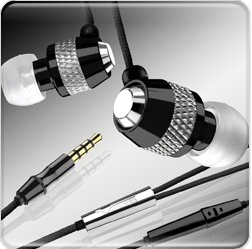 I've had several iPods over the years since Apple introduced the device. Since most of my time listening to the iPod is done via external speakers, be it my car Monsoon stereo system, or external speakers at the office, or the JBL Sound Stage speaker system, etc. As it turned out I didn't really use the ear buds all that much. Sure, I did while biking, walking, or doing work around the house... but that was pretty much the extent of it for the most part.
With the iPhone introduction last year, the pattern pretty much stayed the same as far as listening to music and podcasts. But the iPhone added something else to the mix; using the ear buds for phone calls. With the built in microphone and controller on the ear buds, it is far easier and preferable to use the ear buds than having to hold up the phone to my ear. This is especially useful for prolonged phone calls.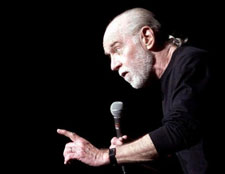 When I learned that George Carlin had died, I felt like I just lost a long time friend. Whenever anyone would ask me who was my favourite comdian, I would always respond, "George Carlin." I've been watching each HBO comedy special since Carlin at Carnegie Hall back in 1982. He once said that his job was just to observe life and report back later to tell everyone. What a wonderful job... it's the job description of an artist. He was an artist. A philosopher, a poet, a sun worshiper, and so much more. He always brought insight with his laughter. He always told it like it is and cut through the bullshit.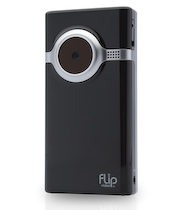 In 2005, I bit the bullet with the purchase of our first HD video camera. At the time, there was not much of a selection of HD cameras in the consumer or prosumer market. It cost a pretty penny, but it was needed for a movie we were shooting at the time. Despite the age, it is still relatively new and in working order. I will be tagging it along with me on the JumpCon tour which will begin in just a couple weeks now. So why the need to purchase another video camera? One word: convenience!
That is the main selling point as far as I am concerned with the Flip Video Mino camera by Pure Digital Technologies. Think of it as the iPod Nano (not the new stubby sized one) of video cameras. It's other major strength is simplicity. Pretty much anyone will be able to work this camera, it is no more complicated than a point-and-shoot digital still camera.
Because of the simplicity, don't expect too many features, though it does have some. To my surprise it does offer zoom... Nothing too drastic. It may be purely a digital zoom, but I am not sure at this point (again this is just my initial review).

It's here! Apple has now officially announced the new updated iPhone yesterday at Apple's WWDC. This came to no surprise to anyone that keeps on up tech. AT&T practically beat Apple to the punch with their memos concerning their staff vacation scheduling. It was obvious that something new and exciting was coming by restricting vacation time for their staff. The new phone, named the iPhone 3G because it uses the 3G data network which is a speed improvement over the Edge network that the original iPhone uses for data when outside of a Wi-Fi network.
In my last post, I spoke of the website redesign for Art Trap Productions, the site you are reading this now presumably. If you were already familiar with the site previously, you may see the difference comparably like night and day. Most likely this site today being the "day" in that phrase.
At long last, the update to the Art Trap Productions website is underway. This is something I have been meaning to do for quite a few years now. The last time I attempted it was back in 2005. At that time I was using the Dreamweaver suite of software to do it as I had been for... well for many years. Probably since Dreamweaver was up to version 2. Yep, that long ago.